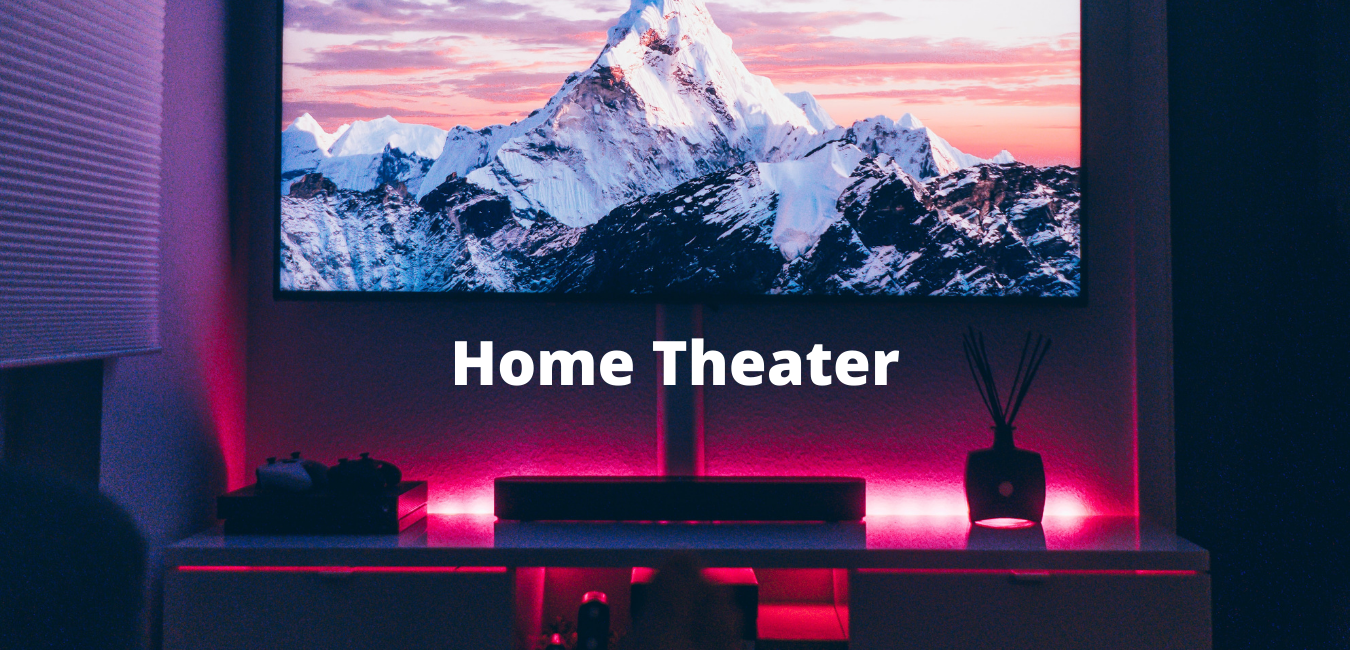 Nothing beats kicking back and watching your dream movies on the big screen. Do you know what's better? Having a theater-quality viewing experience in the comfort of your own home, without the suffocating crowds and distracting mumbling you'd find at your local theater.
Theater ticket prices increase year after year, and top-tier electronics become more widely accessible and affordable. Many homeowners have turned to build their home theater's to get the ideal viewing experience without ever leaving the house.
As a result of health concerns due to COVID-19, more homeowners are turning to in-home entertainment solutions such as constructing a home theater. This choice is ideal for keeping your friends and family safe and socially isolated while still allowing you to see a major blockbuster movie. You, too, can build the perfect environment in which to watch your favorite movies, TV shows, and streaming services in the comfort of your own home. The question is, where should you begin?
Choosing What You Require
A home theater, in general, consists of a viewing screen, a sound system, and a variety of accessories. However, a home theater can be much more than just hanging a high-definition TV on the wall and calling it a day. You are entitled to the best viewing experience possible, but you will need to put some thought into it. Assessing your needs is the first step in creating the ultimate home theater experience. This entails posing questions to yourself such as:
What is the average number of people who will be watching?
What kind of working room do you have?
How much money do you have?
What will you do with the theater room primarily?
These questions may seem obvious, but they will help you sift through your choices, which will be extremely helpful given the thousands of items available to you during your home theater system setup planning. Having a list of goals for your theater will also help you stay focused in the design process, ensuring that you get the results you want. It's time to pick your items from the home theater equipment list after making your list of wants and must-haves.
What Screen Do You Get for Your Home Theater?
There's one rule to follow when choosing a TV for a modern home theater setup: bigger is almost always better. A larger screen allows for better screening for any size group, making solo movie watching as well as entertaining a classic film festival or even a video game night a breeze. However, with plenty of screen real estate comes a hefty price tag. The larger your screen, the higher your price will be. However, this is arguably the most important aspect of your home theater system, so it won't be your television if you have to cut corners elsewhere.
When it comes to modern electronics, size isn't anything. There is a slew of other details to consider, including:
The resolution determines the picture's sharpness and clarity.
Internet access, especially for those who use streaming services
Video game consoles and other accessories, such as Blu-ray players, have inputs.
This is where making a list of the required home theater components comes in. If you mainly use your theater for gaming, a Smart TV might not be necessary. Suppose you primarily use streaming services and don't play video games. In that case, the number of component inputs and HDMI ports on your TV might not be a significant consideration. Finally, there is no such thing as a "best TV" for a home theater because the TV you choose should meet your specific requirements.
In the spirit of creating a genuinely personalized theater, keep in mind that TVs aren't your only choice, despite being by far the most common. Some home theater's use projectors with screens instead of projectors to stay closer to their source of inspiration. When adequately mounted, these may provide a larger image at a lower cost. Still, they can lack the visibility, sharpness, and vibrant color of a TV screen. Of course, this is dependent on the model you choose, but, as with televisions, the better the standard, the higher the price.
Instead of watching TV, consider using a projector and screen combination.
Do you want to turn your living room into a movie theater? Consider combining a projector and a screen. A projector with solid brightness, decent color reproduction, and even 4K resolution for a lot less than a high-end 4K UHD TV starts about 100-120 inches. Although televisions are a traditional home choice, projectors are the most cost-effective way to enjoy a movie theater experience suitable for the entire family.
How Do You Pick the Best Audio System?
When it comes to choosing an audio device, there is no best brand or model, just as there is no best brand or model when it comes to choosing a home theater television. Bear in mind, though, that you don't want only to use the speakers that came with your TV. After all, a home theater aims to recreate the experience of watching movies in a theater. You may want to include the following audio components in your design:
A soundbar is a device that produces sound.
Surround-sound speakers in several locations
A subwoofer is a speaker that produces low frequencies.
A home theater receiver is a must-have piece, regardless of the fact that you have a simple 5.1 audio system or the best 7.1 home theater system. This connects all of the components of your sound system and ensures that they're all in harmony, giving you the best possible experience every time you sit down to watch your favorite movies or host a movie night. In the end, you aim to have a full, rich sound that matches every show, movie, and game that you watch.
How Do You Choose the Right Location?
When building a home theater, the word "correct" is entirely subjective since no two homes are identical. You don't need to have to follow an elaborate home theater setup diagram. Ideally, you'll have a spare room in your house that's begging to be transformed into your own personal viewing station. Dedicating an entire space to your viewing experience allows you greater control over the final design and how you enjoy your viewing experience. On the other hand, many homeowners have transformed a barely satisfactory viewing experience into something to remember by creating cozy, high-end home theater's in their living rooms. The best place for a home theater device is wherever you have it – ideally somewhere dark and quiet for the best viewing experience.