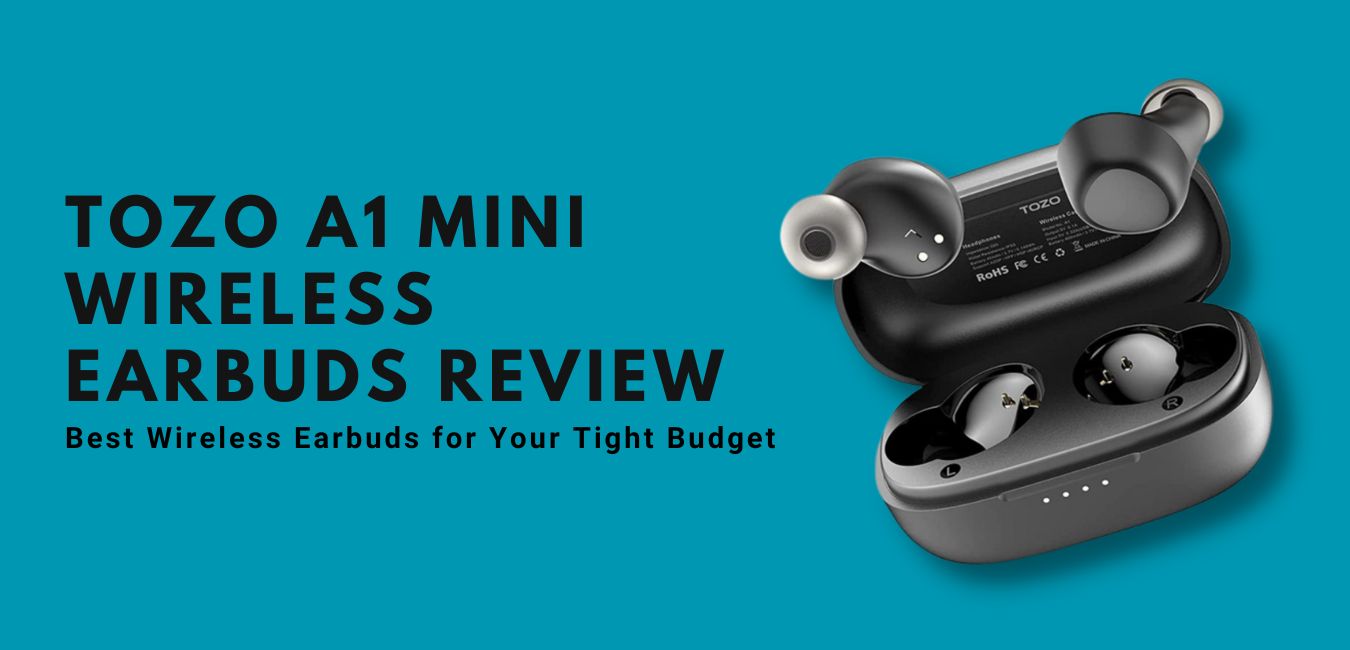 Finding the perfect pair of True wireless earbuds can be a daunting task, especially when you're on a tight budget. With so many options available in the market, it's hard to determine which earbuds are worth the investment. Additionally, affordability often comes at the cost of quality, which can be a major drawback for music lovers who crave exceptional audio quality. Fortunately, the TOZO A1 has emerged as a budget-friendly option that offers impressive features without breaking the bank. In this review, we'll take a closer look at these earbuds and see if they live up to their promise of delivering excellent audio quality at an affordable price point.
Sound Quality
The TOZO A1 Mini Wireless Earbuds boast a 6mm diameter speaker that delivers a powerful and wide sound range, producing dynamic treble and powerful bass. The advanced Bluetooth chip used in these earbuds further enhances the sound quality, resulting in a beautiful and pleasant listening experience, perfect for sports or homework. While wearing both earbuds, the sound quality is great, but even when wearing only one earbud, the sound remains very good, albeit at a slightly lower quality. The headphone comes with different-sized tips, and the smallest ones do not fully block out outside noise, making them more comfortable to wear for extended periods. However, those who prefer complete noise isolation might want to opt for the larger tips. It's worth noting that the earbuds may stay on "playing" mode and make a tinny noise repeatedly after hanging up from a phone call, which may require manual intervention from the user to pause the sound. Despite this minor issue, the TOZO A1 deliver impressive sound quality, especially considering its affordable price point.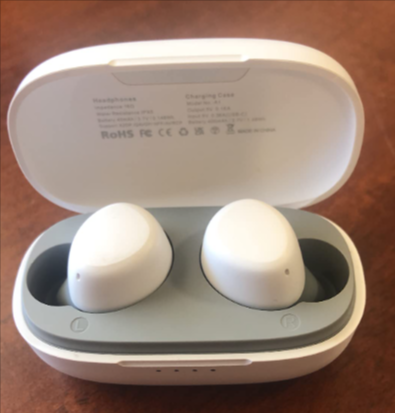 Smart Touch Control
The TOZO A1 Mini Wireless Earbuds offer smart touch control, making it easy to control music playback, answer phone calls, and access voice assistants with just a tap or swipe. The touch control area is not too sensitive, preventing accidental touches while being easy to use. It does take some practice to get used to using the touch controls for various functions, but it is a small learning curve. The earbuds also support dual ear touch control, which is convenient for those who use both earbuds. The earbuds come with two booklets, one with quick operations and the other with details for music and phone call use. The earbuds are also fully waterproof, making them ideal for use during rigorous activities. The charging case is small and lightweight, making it easy to carry around. All in all, the smart touch control feature of these earbuds makes them easy and convenient to use, which is a big plus for users who want a hassle-free experience.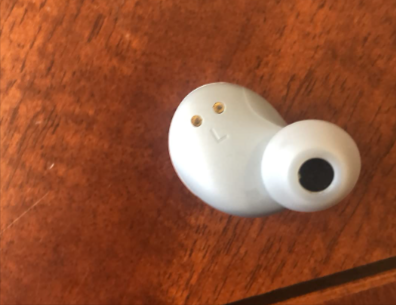 Battery Life
We have been impressed with the battery life of these headphones. With a capacity of 40mAh for the earbuds and 400mAh for the charging bin, they offer impressive endurance. According to the manufacturer, the earbuds can last up to 5.5 hours of normal use (60% volume), and the charging bin can provide 3 charges, giving you a total of 22 hours of listening time. After a few days of use, we found that we were getting around 6 hours of battery life from the earphones themselves, and we haven't yet had to worry about running out of battery life during a normal day. The charging case is also incredibly small, making it easy to carry around in a pocket or bag. Overall, we think these headphones offer great value for their price, and we recommend them to anyone looking for a reliable and long-lasting pair of wireless earbuds.
Charging Case
The charging case for these wireless earbuds is a sleek and compact design that easily fits in your pocket or bag. The case has a matte black finish that looks stylish and modern. The earbuds are magnetically attached to the case, which ensures they don't fall out accidentally. The charging case has a 400mAh battery capacity which provides up to 22 hours of playtime on a single charge. The case also has a USB-C port for easy and convenient charging. The LED lights on the front of the case indicate the battery level of the charging case, so you know when it's time to charge. The earbuds automatically turn on and connect to your device when taken out of the case, which is a convenient feature. The charging case is also compact enough to fit in your pocket, so you can take your earbuds with you wherever you go, and never have to worry about running out of battery. Overall, the charging case is well-designed, easy to use, and provides ample battery life for extended use.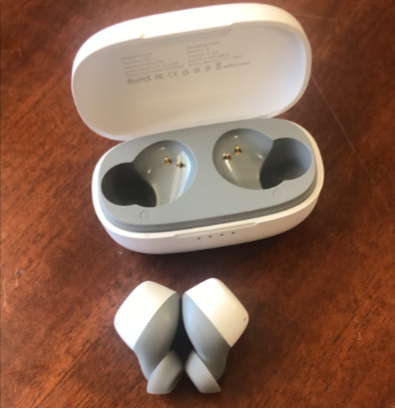 Comfort and Fit
TOZO A1 Mini Wireless Earbuds are designed for maximum comfort and fit, especially for sports and workouts. The surface and angle of the earbuds' in-ear parts have been polished and refined to make them comfortable to wear for extended periods of time. The lightweight design of each earbud, weighing only 3.7 grams, makes it as light as a feather and discreet in the ear. With the ergonomic design, you can get a comfortable and secure fit that doesn't protrude from your ears, even during the most intense workouts. The earbuds come with four different size tips to fit any ear size, ensuring a perfect fit for everyone.
Connectivity
When it comes to connectivity, the TOZO A1 earbuds are a great choice. With Bluetooth 5.3 technology, they offer superior quality sound and a strong signal, which means you can listen to music or make phone calls without worrying about disconnections within a range of up to 12 meters. The process of pairing the earbuds with your device is straightforward and easy. Once you connect them the first time, there's nothing else to it. However, it's worth noting that the announcer's voice used during the pairing process is not very good. Additionally, these earbuds do not support multi-device pairing, so you need to be mindful of that. If you have several Bluetooth devices around you, they might not connect automatically, so you'll need to manually connect them to the desired device.
Price Overview
The A1 earbuds offer great value for the price. At a very affordable price range of less than $20, you get a lot of features that you would expect from a more expensive pair of earbuds. The sound quality is great, the battery life is impressive, and the charging case is compact and convenient. The eco-friendly packaging and multiple ear tip sizes make this product even more appealing. Compared to other options on the market, the A1 earbuds offer a great combination of quality and affordability. Overall, if you're looking for a pair of earbuds that won't break the bank, the A1 is definitely worth considering.
Microphone
The microphone is a crucial aspect to consider when looking for earbuds, especially if you plan on using them for phone calls. In this case, the TOZO Earbuds impressed us with their quality microphone. We have extensively tested making calls while walking around and doing other things, and have found that most of the time the call quality is clear with only occasional requests to repeat ourselves. However, we have noticed that the microphone does pick up loud background noise such as rustling and talking from others, which can be a minor issue in noisy environments. On the other hand, it does not pick up quiet noises well. Overall, we find the microphone to be reliable and suitable for everyday use.
Durability
When it comes to durability, TOZO A1 wireless earbuds offer a comfortable and secure fit for various ear sizes, which is essential for sports and workouts. The earbuds are ultra-lightweight, weighing only 3.7g, and have an ergonomic design that doesn't protrude from the ears. The earbuds have been polished and refined repeatedly to achieve a balance between beauty and comfort. The packaging is eco-friendly, with everything made of cardboard and eco-friendly foam. The case has a durable feeling design with a solid magnetic clasp. The earbuds come with extra different size attachments for different ear sizes, ensuring that everyone can find the perfect fit. Overall, the A1 earbuds offer a combination of comfort and durability that makes them a great choice for everyday use.
Final Thoughts
The TOZO A1 Mini Wireless Earbuds are one of the best earbuds for small ears, offering immersive premium sound, long-distance connection, and a lightweight design. At a budget-friendly price, these earbuds provide decent sound quality and a relatively balanced sound signature. The touch control, long battery life, and compact charging case make these earbuds a great choice for anyone looking for budget-friendly and convenient earbuds. Overall, the TOZO A1 earbuds are a great choice for those looking for affordable and high-quality wireless earbuds.
FAQs
Q: Are Tozo A1 Earbuds Waterproof?
The TOZO A1 are IPX5 waterproof, which means they are resistant to water splashes from any direction but are not suitable for submerging in water. This makes them great for use during workouts or in rainy weather, but you should avoid using them in the shower or while swimming.
Q: Can you wear TOZO A1 in the shower?
It is not recommended to wear TOZO A1 earbuds in the shower as they have an IPX5 water-resistant rating, which means they can withstand water splashes and sweat, but not full submersion in water.
Q: Is TOZO A1 noise cancelling?
TOZO A1 earbuds are not marketed as noise-cancelling earbuds. However, the earbuds provide passive noise isolation due to their in-ear design which helps block out external noise.
Q: Does the TOZO A1 mini fall off while running or working out?
There is no guarantee that TOZO A1 Mini earbuds won't fall off while running or working out, as they can vary depending on the individual's ear shape and size. However, the earbuds have an ergonomic design and come with four different sizes of ear tips to provide a comfortable and secure fit, which may reduce the chances of them falling out during physical activity. Additionally, the earbuds are lightweight and discreet in the ear, making them suitable for sports and workouts.